Buy a Home in Minnesota with Contract for Deed Financing
When a conventional home bank loan is not possible buyers turn to contract for deed as the #1 financing solution. No credit is needed as loan approval is based off income and cash down payment. There will be no banks involved as the owner/seller finances the purchase.
Find out how a Contract For Deed can fit your personal needs:
Contract For Deed Financing in
MINNESOTA
My name is Christopher Block, the owner of CBlock Investments, and I provide contract for deed financing to home buyers throughout Minnesota who are unable to obtain a bank mortgage.
Contract for Deed aka private owner financing is considered the #1 alternative financing solution for home buyers, because credit is not a factor for determining loan approval. My financing is based solely off your income & cash down payment, which allows many borrowers who previously were turned down for bank financing to qualify for my program.
I am about creating win-win solutions with my clients. Whatever the reason is on why you can not get bank financing, I will listen to your needs in order to help you achieve home-ownership.
My program was created specifically for you. I am always available to speak and look forward to hearing from you.
~Chris
Watch A Quick Video To

Learn More:
My Financing Program Solves The 
#1 Problem
With Contract For Deed Listings : Inventory
For home buyers who are already aware of
what contract for deed is
 it can be frustrating when there is
little or no available homes
for sale in your desired location.
"95% of homes in Minnesota listed for sale will not do contract for deed financing."
You have different loan terms on every property; while also dealing with sellers who may not understand all the legal aspects of real estate. Contract for deed is a complex transaction, and if done incorrectly can put your entire down payment and ownership of the home at risk.
What makes my financing program unique is you can purchase any home in Minnesota as long as it fits my criteria. 
How I solved the inventory problem is by purchasing a home for sale picked out by my client, and then selling it to them on a contract for deed at the closing table. I act like your private bank!
My financing terms allow you to know what the monthly payment will be by using my online payment calculator for every property you are interested in. My background as a licensed Realtor in Minnesota brings expert knowledge in real estate & contract for deed. My team consists of realtors, real estate attorneys, and title companies that ensure all legal aspects of the contract for deed transaction are taken care of so you can focus on what is most important: finding that perfect home for your family.
No longer do you need to worry whether that house offers contract for deed financing, or if you can obtain a bank loan. Once financed by me you can go home shopping with the peace of mind knowing it will be there whenever you need it.
Avoid Major Legal Risks Dealing With Private Sellers
All of Minnesota Qualifies
Typical Borrowers I Work With
Recently Divorced
Self Employed
Bankruptcy
Short Sale
Home Foreclosure
Foreign Nationals Seeking U.S Citizenship
Collections/Judgements
Tax Liens
Bad/No Credit
Current Homeowners
How My Contract For Deed Financing Works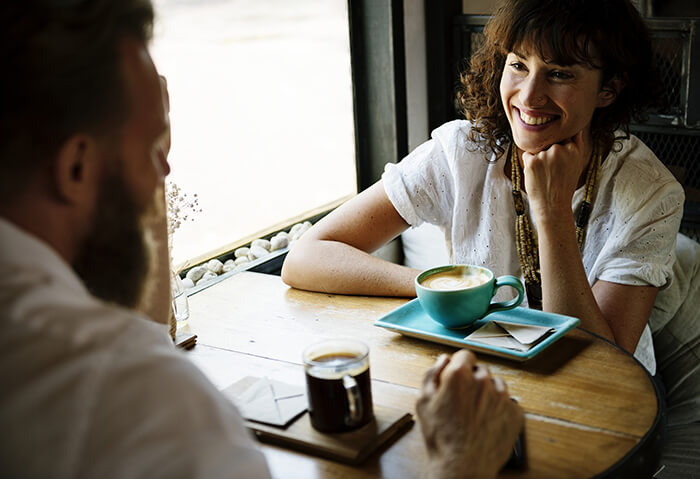 Steps In The Contract for Deed Transaction:
1. Your income and cash down payment are verified through tax returns, pay stubs, checking account, etc.
2. Within 24 hrs. of verifying financials you get pre-approved for financing!
3. Once a home is found I will negotiate aggressively and purchase the house on your behalf
4. After all legal paperwork has been signed you typically will have a 1 week inspection period to make sure the home meets your expectations
5. At the closing table I will sell the home to you on a contract for deed and the property is yours!
6. My title company will ensure all legal documents including the contract for deed get recorded accurately with the county on your behalf
Getting Started – The Next Step
The next step is to fill out the Contact Form below to begin the application process!
You won't have to go through 3rd parties like Realtors, lenders, or someone at a #800 number just to reach me. I am local to Minnesota where I grew up and continue to live. You may call/text me directly at 651-307-7663 or email chris@mncontractfordeedfinancing.com anytime.
Ready to get started? We would love to hear from you! Please fill out the form below completely, and then provide a brief message so that we can expedite the process of handling your inquiry. Talk soon!
No Credit Check
Bad or no credit is OK! This contract for deed financing program is strictly income & cash down payment based.
Fast & Easy Application
Get an immediate response on loan approval without all the hoops a bank makes you jump through.
Get The Home You Want
Don't let that perfect house slip by because the bank turned you down for financing. All of Minnesota qualifies.
Want to learn even more about Contract for Deed? Follow, to stay connected on new stories and updates in the industry.
1210 Broadway Street,
Suite 240,
Alexandria, MN 56308
©2019 CBlock Investments, LLC All Rights Reserved.
Design by Dravallo, A Creative Agency