Providing contract for deed financing throughout Minnesota.
Contract For Deed Financing Locations – Serving Minnesota
Our contract for deed financing program covers the entire state of Minnesota. There are however primary counties/cities within the state we specialize in; as well as some select areas where we do not purchase homes. The location dictates the minimum down payment requirement on our financing loan terms page.
Our primary location served is the St. Paul/Minneapolis 11 – County Twin Cities metro area. Any home located within these counties qualifies for our 10% down payment program.
We have also included Alexandria and St. Cloud as part of our primary locations.
Homes that fall outside of our primary locations are considered rural, and the minimum down payment requirement is 20%.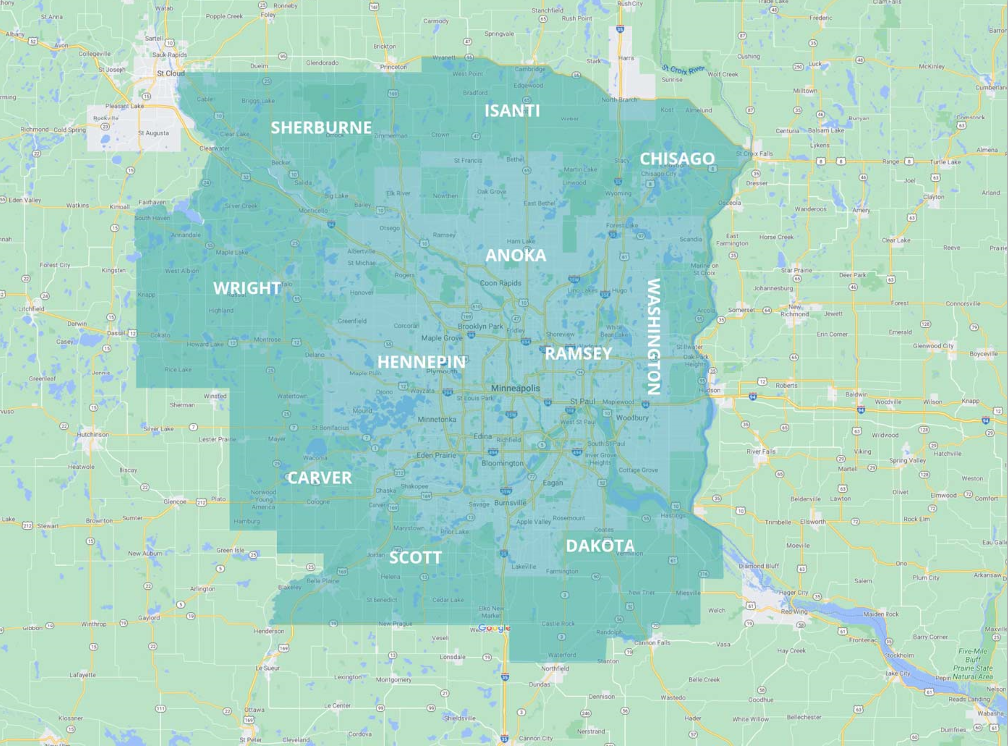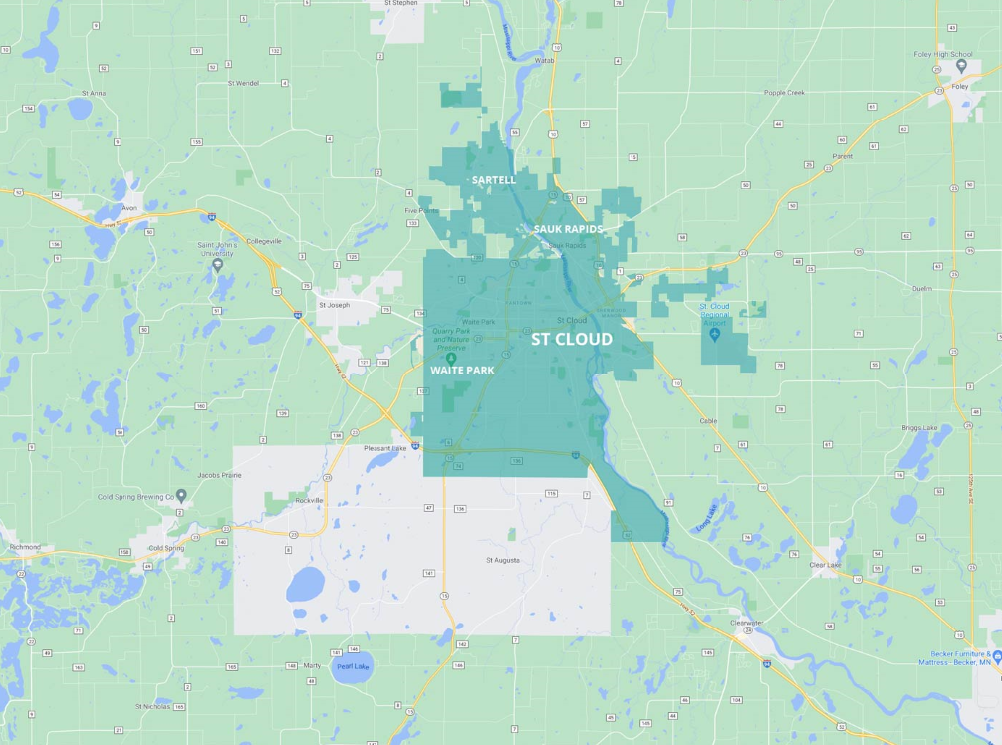 Primary Counties/Cities
– 10% Down Payment Minimum
Anoka County
Carver County
Chisago County – Up to North Branch/95
Dakota County
Hennepin County
Isanti County – Up to Cambridge/95
Ramsey County
Scott County
Sherburne County
Washington County
Wright County
Douglas County – Alexandria
Stearns County – St. Cloud (includes Sartell, Waite Park, and Sauk Rapids)
Rural Financing (Statewide)
– 20% Down Payment Minimum
Beltrami County – Bemidji
Clay County – Moorhead
Crow Wing County – Brainerd/Baxter
Pope County – Glenwood
Mankato
Olmsted County – Rochester
Steele County – Owatonna
St. Louis County – Duluth
Winona County
Excluded locations where we do not purchase homes fall within the Minneapolis/St. Paul (twin cities) area below.
Minneapolis
Excluded areas in Minneapolis include:
North Minneapolis
Phillips Neighborhood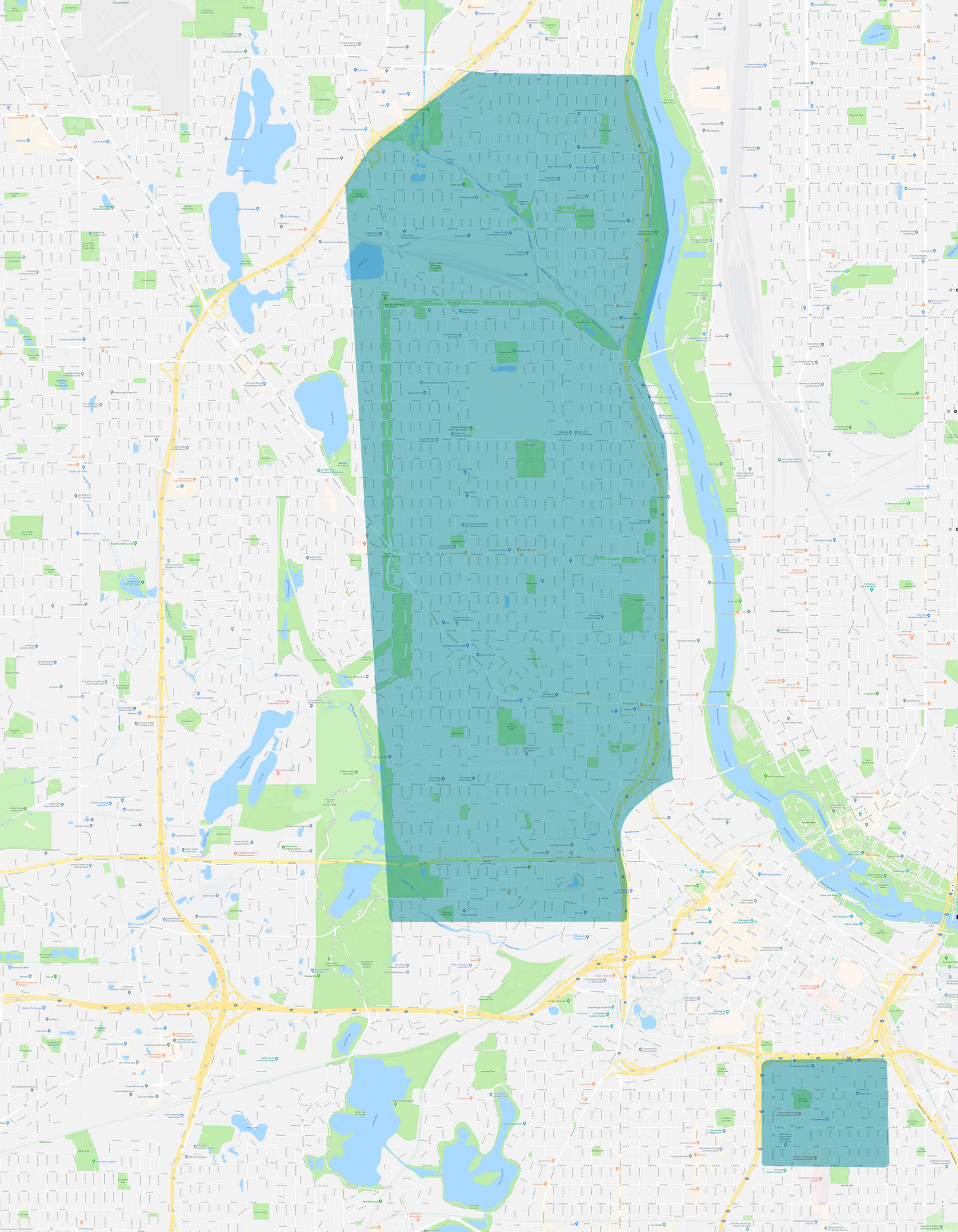 Saint Paul
Excluded areas in St. Paul include:
North End
Thomas-Dale (Frogtown)
Dayton's Bluff
South Como
Battle Creek-Highwood (North of 94 & West of White Bear Avenue)
Hamline-Midway (East of Snelling)
Summit-University (North of Iglehart Ave.)
Payne-Phalen (South of Maryland)
Greater East Side (South of Maryland & West of White Bear Ave.)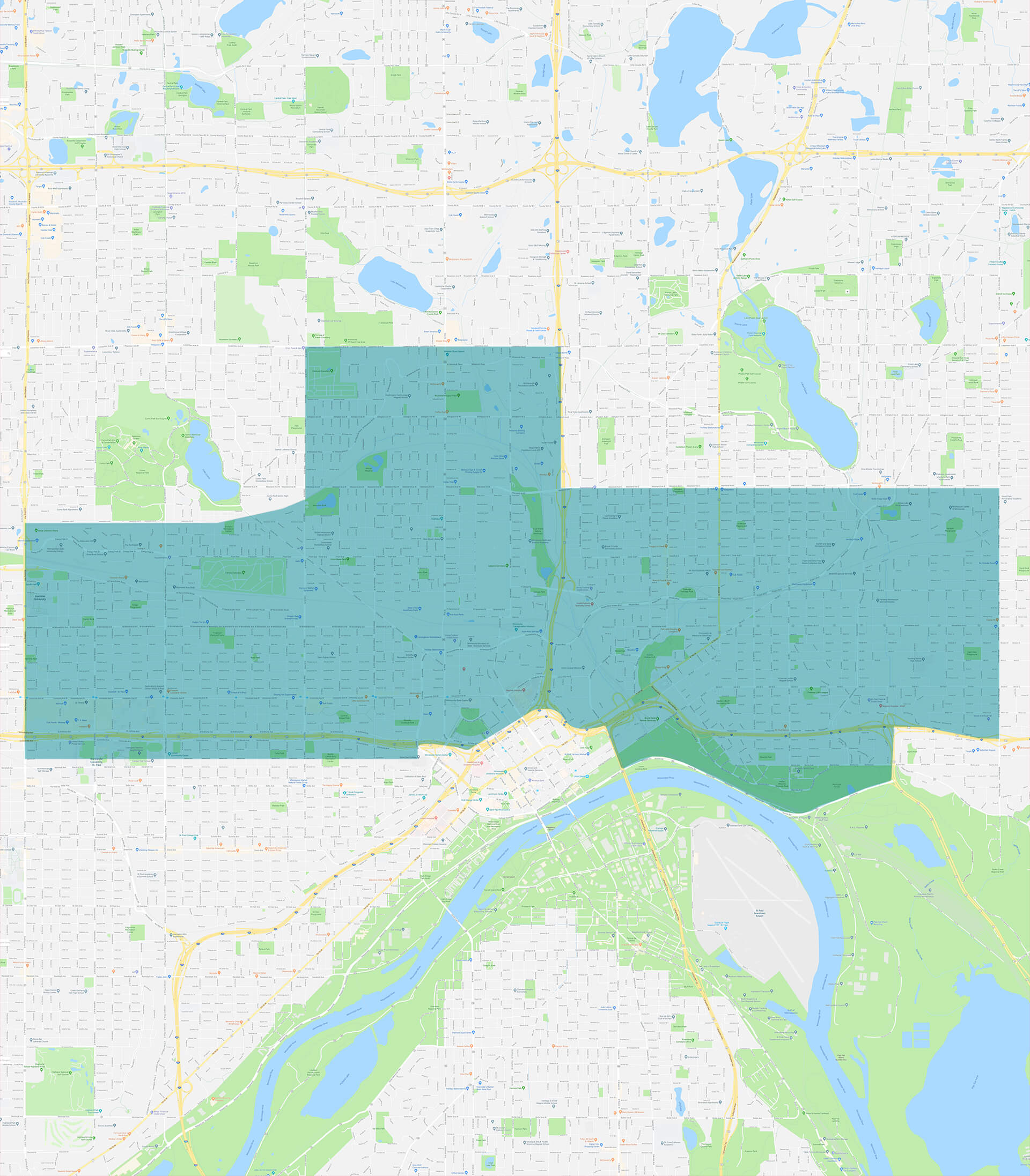 We would love to hear from you! Please fill out the form below completely, and then provide a brief message so that we can expedite the process of handling your inquiry. Talk soon!
No Credit Check
Bad or no credit is OK! This contract for deed financing program is strictly income & cash down payment based.
Fast & Easy Application
Get an immediate response on loan approval without all the hoops a bank makes you jump through.
Get The Home You Want
Don't let that perfect house slip by because the bank turned you down for financing. All of Minnesota qualifies. Realtors always welcomed.
Want to learn even more about Contract for Deed? Follow, to stay connected on new stories and updates in the industry.
1210 Broadway Street,
Suite 240,
Alexandria, MN 56308
©2021 CBlock Investments, LLC All Rights Reserved.
Design by Dravallo, A Creative Agency